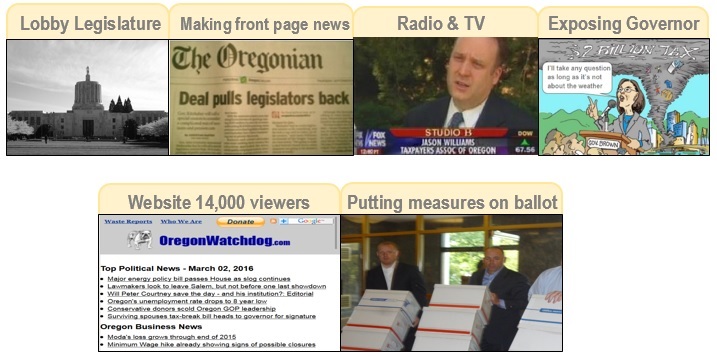 Urgent Alert!
The Legislature is weeks away from their 2014 Session!
Please donate to help our statewide grassroots tax alert system.
$50 helps us alert 151 taxpayers
$100 helps us alert 333 taxpayers
$250 helps us alert 757 taxpayers
We activate thousands of Oregon taxpayers to fight higher taxes on the state & local level.
SINCE 1999 we have been fighting cell phone taxes, income tax increases, gas tax increases, soda taxes, sales taxes and property tax increases.
Your donation helps us win.
Two ways to help:
(1) Send check by mail to: Taxpayer Association of Oregon: PO Box 23573 Tigard, OR, 97281
(2) Donate online instantly: