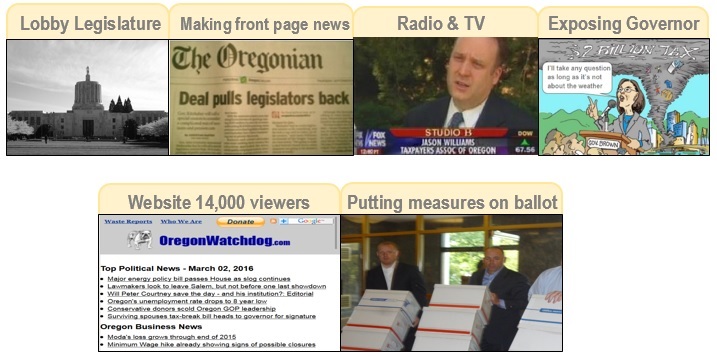 Three different ways to help...
Where we need help the most
Donations not tax exempt
nor tax credit eligible

Taxpayer Association Oregon
PO Box 23573, Tigard OR 97281
Free Political
Tax Credit
Donations up to $50 ($100 per couple) are eligible for the Oregon Political Tax Credit and can receive 100% back on your Oregon taxes.

Taxpayer Association Oregon PAC
PO Box 23573, Tigard OR 97281
Charitable Tax Deduction
Get a Charitable Tax Deduction for cash, stock, property, or vehicle donations. Questions call 503-603-9009
Taxpayer Foundation of Oregon
PO Box 23573, Tigard OR 97281
Consult your CPA before claiming tax deductions or credits for your donations
to ensure eligibility based on income, residency, and other requirements.