The Free Political Tax Credit is one of our best weapons to lower taxes!
Please use your tax credit to support our statewide efforts.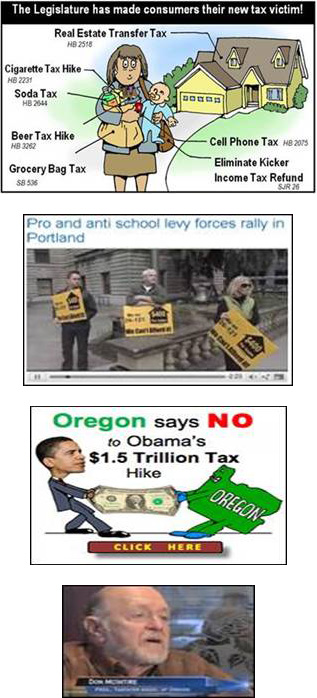 13 YEARS of cutting taxes, exposing government waste, winning at ballot box!
Fighting property & sales taxes in the 2013 Legislature
Exposing over a billion in Government Waste
Fought 2011 Portland property tax & Eugene Income Tax (Taxpayers won!)
Fighting against local cell-phone taxes, soda taxes & gas taxes
You can mail donations to:
Taxpayer Association of Oregon
P.O. Box 23573
Tigard, OR 97281
Name Address City, State , Zip
Use my donation as a Tax Credit
Use my donation as best needed (I do not need Tax Credit)
For Tax Credit donations please fill-out below...
Occupation Employer & Employer City