The Taxpayer Association of Oregon is a citizen grassroots non-profit founded in 1999 by Jason Williams and Don McIntire.
We work towards:
lower taxes
government transparency
protecting liberty
exposing government waste, fraud and abuse of our tax dollars.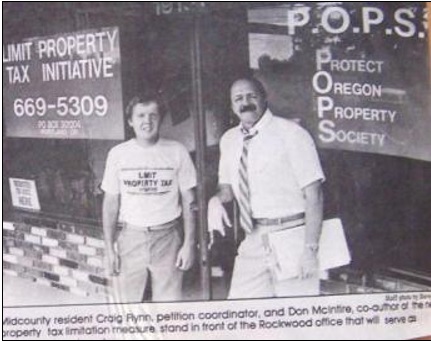 Don McIntire (right) is famous as the author of Measure 5 the property tax limit measure approved by voters in 1990. Before Measure 5, property taxes had no limit and many seniors were taxed out of their homes. If it wasn't for Don McIntire's Measure 5 your property taxes would be 40% higher.
"Don McIntire…and the initiative system they so skillfully employed, have done more to change how government is paid for in Oregon than all the task forces, legislators and governors of the past 15 years."

-James Mayer
Oregonian Reporter, 10-9-05
Helped stop statewide tax increases:
Jason Williams became first widely known as a key leader who helped defeat the statewide 1% income tax increase Measure 28 (2003).
Launched statewide referendum petition drive to successfully repeal the $600 million income tax surcharge Measure 30 (2004).
Helped stop local taxes:
Defeated local sales taxes (Wood Village 2006, Ontario 2018, Hood River County 2019)
Defeated local cell-phone taxes (Portland 2009, Keizer 2010, Corvallis).
Defeated local income taxes (Lane County 2007, Eugene 2011)
We love to have fun spreading the word about government corruption…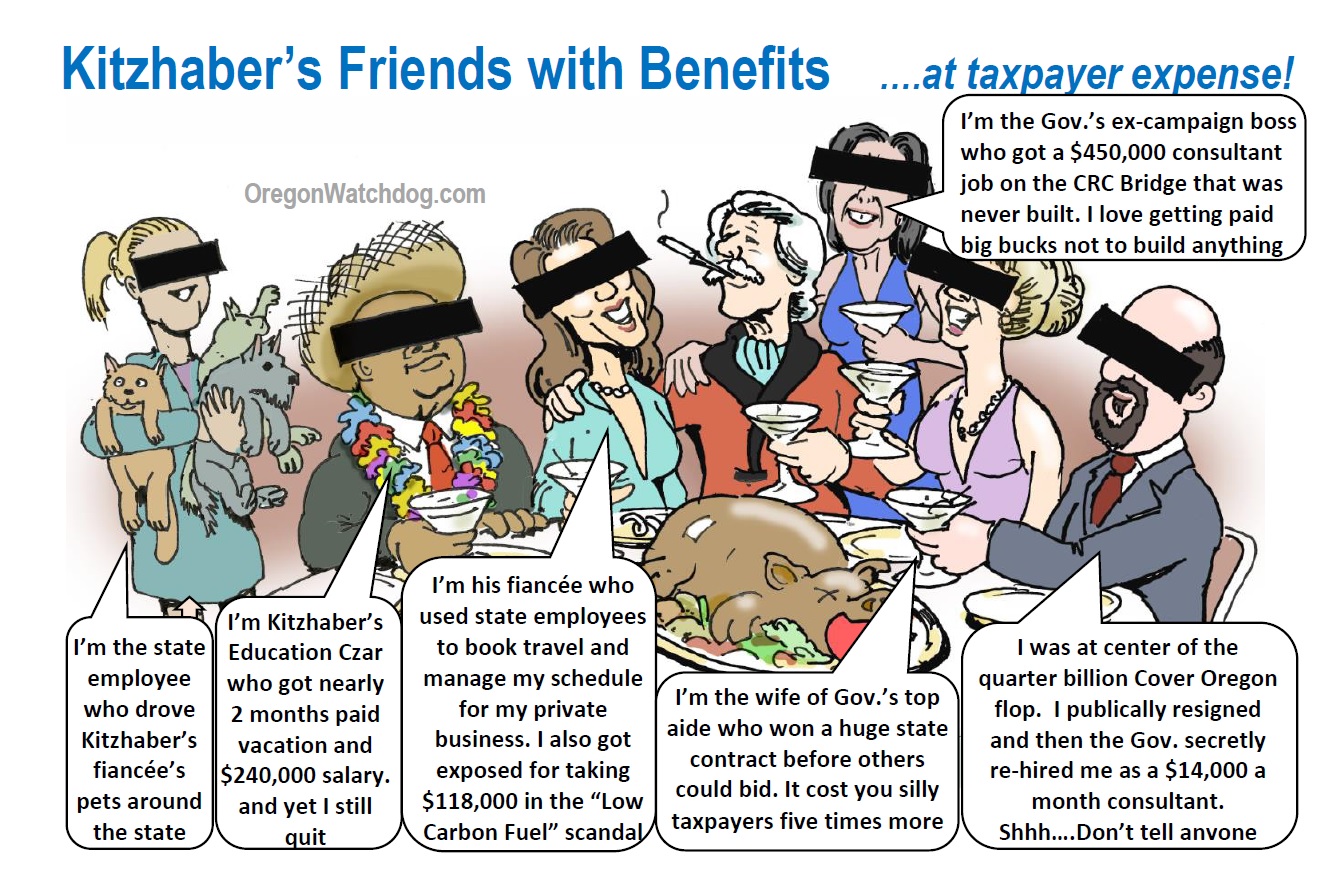 Our social media sites have received a half-million Facebook likes in 2020.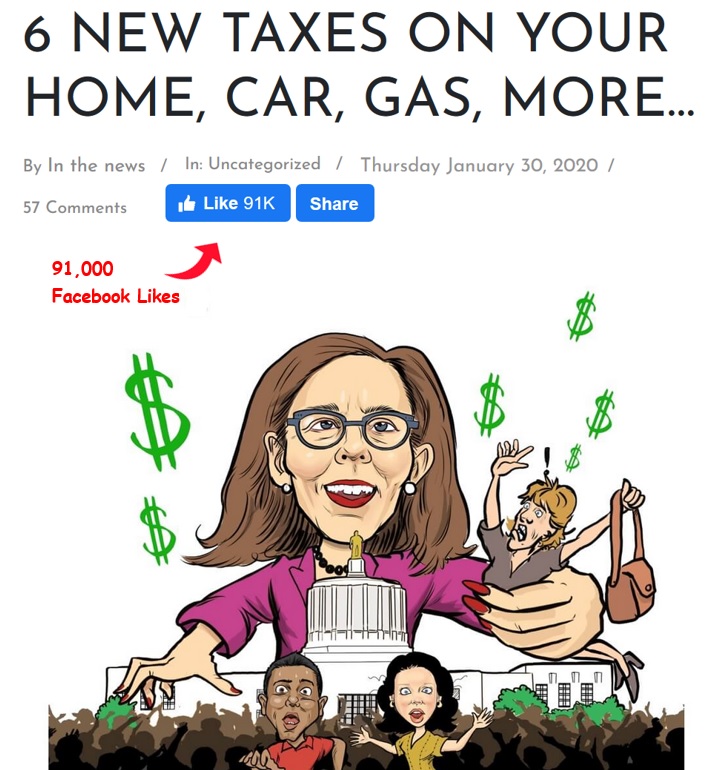 10 Times Gov. Brown, Wheeler Met Protestor Demands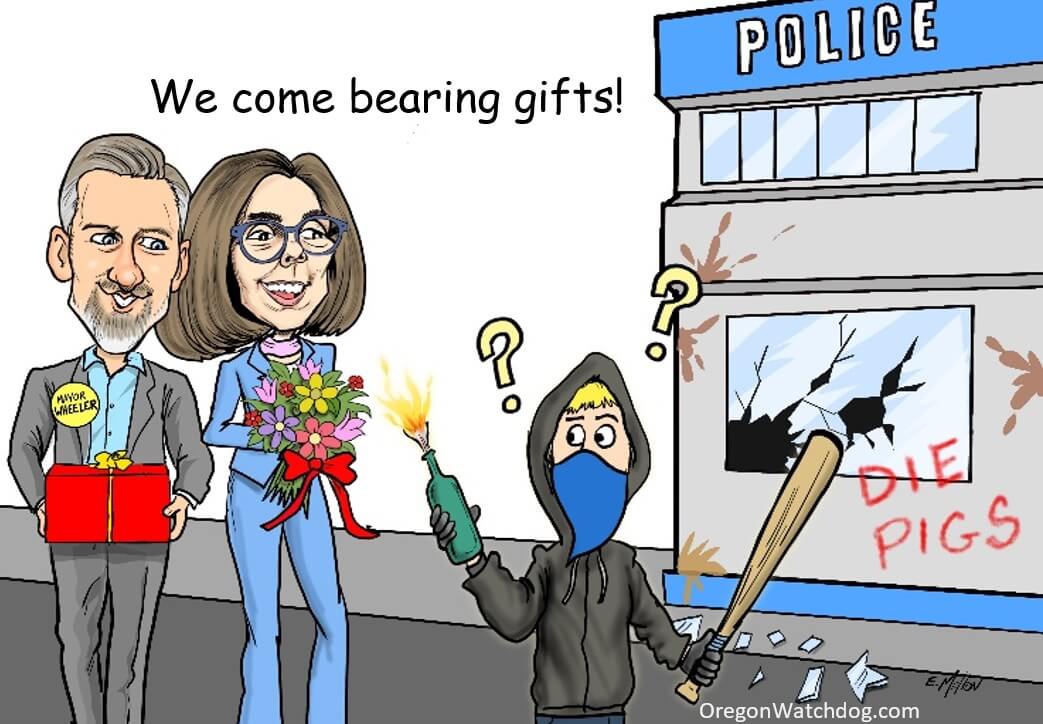 Gov. Brown: Big Wildfire Excuses, Small On Funding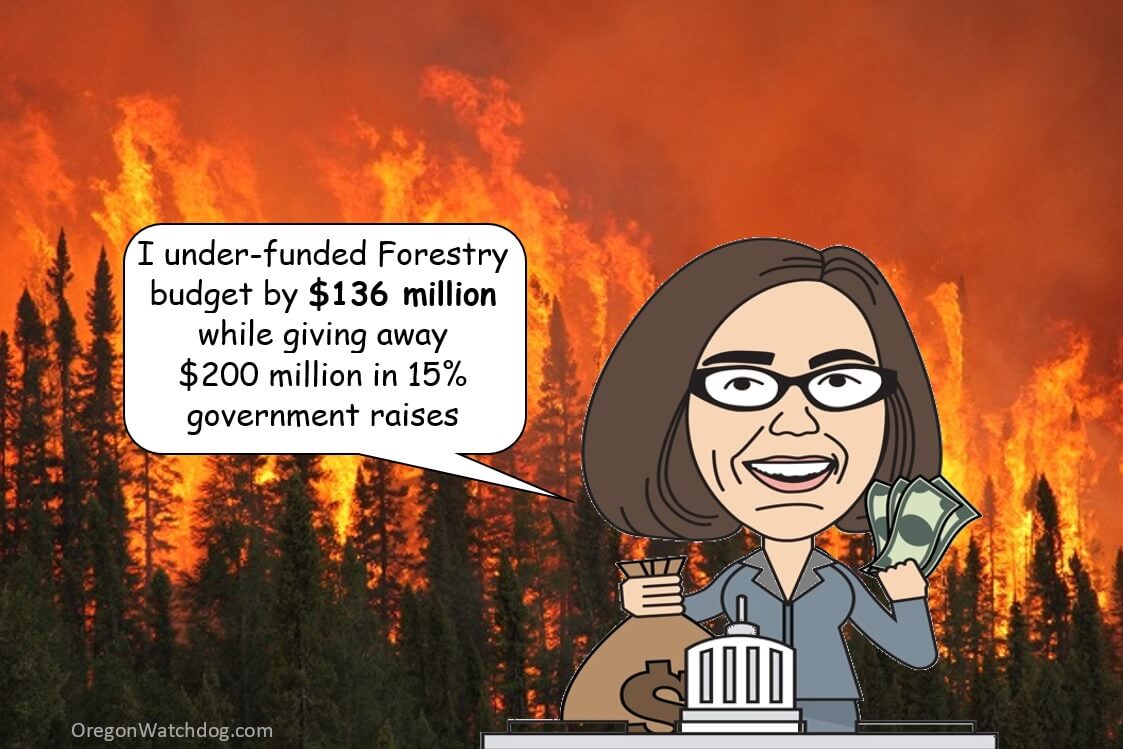 If you like what we do, please consider making a donation -- charitable and tax credit options available. We depend on small grassroots donations for our survival.